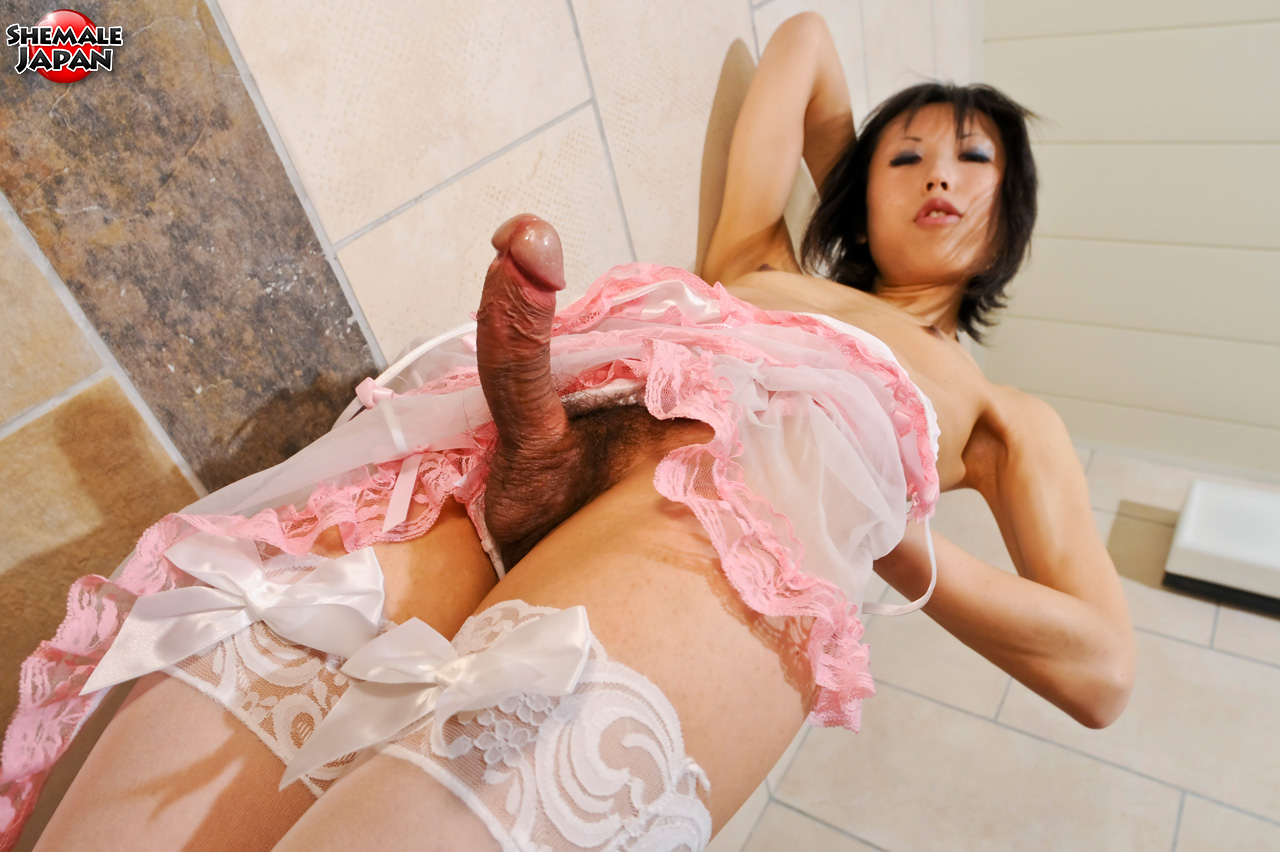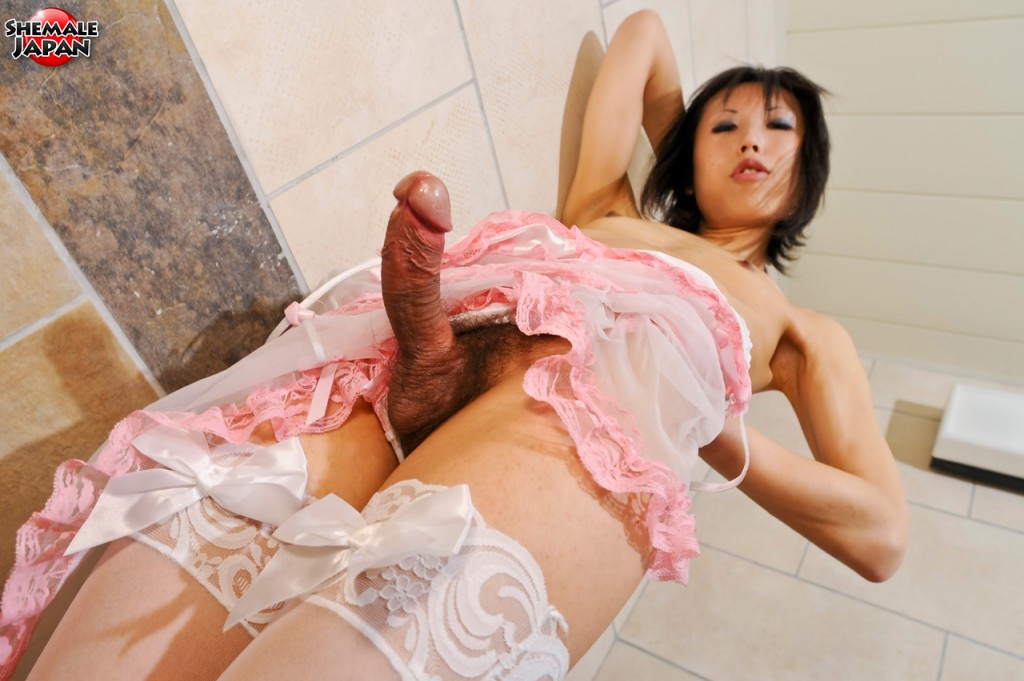 Setsuna is a slim built, playful transsexual cutie who recently shot her debut photo-shoot and video for Shemale Japan.
25 year old Setsuna is a transsexual `office lady', who likes to work hard and play hard, racing in a sports car and enjoying heavy metal music in her spare time.
Setsuna enjoys sex play involving electric toys, bondage and domination, and let us know she prefers being submissive, having her cock played with or getting fucked up the ass!
When this skinny fuck doll took me into the bathroom and lifted her dress, I could hardly believe the size of her shecock – it was massive! One of the biggest I have seen on a new-half, Setsuna's prick is a prize specimen!
Sitting with her panties pulled tightly up her ass crack, Setsuna fondled her stiff cock with it's nice, long curve and huge bell end!
Then this sexual prodigy showed me how she likes to masturbate using a large vibrator pressed against her erect cock.
She was soon crying with sexual pleasure as the vibrator sent it's sensations through her stiff prick. I couldn't help but touch her cock and as I held the vibrator against her shaft, copious amounts of pre-cum leaked out onto my hand.
Watch her video and find out why Setsuna is set to become one of the most popular girls on Shemale Japan.